Original Piano Songs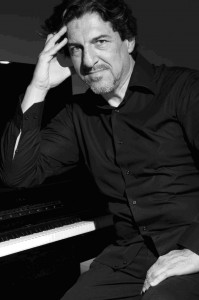 A Minha Saudade    13 Good Reasons     Petit Statues     My Gospel
Gianni Giudici – Piano 2 – Ricordi
Mini Max
series is designed for musicians of all levels who particulary enjoy finding new harmonizations for a tune, and improvising their own variations.
Mini Max
for piano proposes fascinating harmonic arrangements in both jazz and traditional styles. Each arrangement is introduced by clear explanatory notes that describe the arranger's approach to harmonization, as well as tips for the player. The arrangements offer a gradual "build-up" from two to three and, finally, four-part harmonizations, that enrich the harmony at each step. Thus
Mini Max
is a study in levels of progressive difficulty and a key to understanding chord symbols. By offering a fresh look at famous pieces in various musical styles, it offers a simple (but technically "correct") approach to harmonization, offering players a solid foundation to build on to create their own solutions.